you'll become a champion talker

after a dram of Johnnie Walker

Mermaid Tavern of the North

quite close to the Firth of Forth

Your Raving Reporter (Rory McLoon) takes you on a tour of Scotland's capital city...

Under the extinct volcano (Arthur's Seat in case you wonder), I sat disconsolate & drowned my sorrows in a bottle of imported Mescal.

Festival Fever like Hay Fever comes round every summer.

Crazy Karaoke Auld Lang Syne (the Remix)...

Bagpiper & Mannequin caught in the act!

YOU ARE HERE...
Scotty Dogs in winter
wear tartan coats
& Hibs United scarves
tied round their throats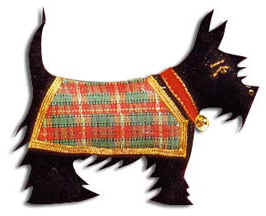 William McGonagall ain't got nothing on me!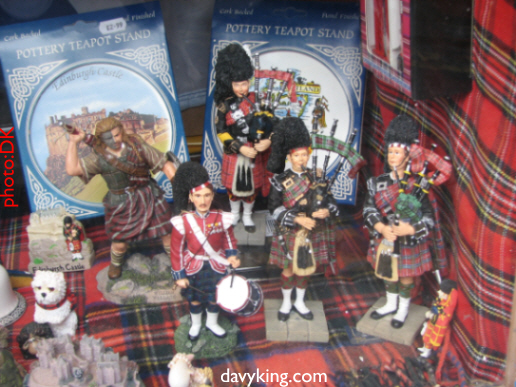 Just ran out of Tartan Clichés...
Autobiographical note: the author spent 16 of the best years of his life in Scotland.

The more observant among you (wake up there!) may notice that most of the pieces here refer to Edinburgh. I have nothing against Glaswegians...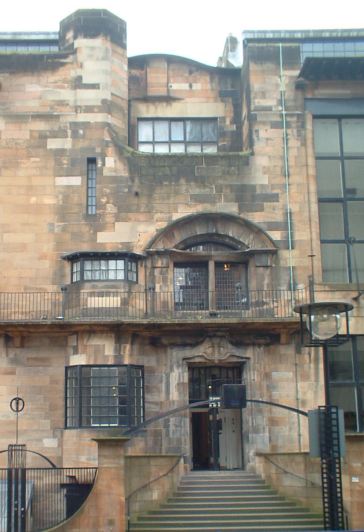 For instance, I'm very fond of...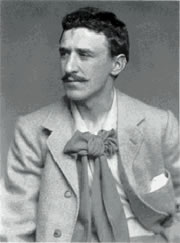 A magnificent example of Art Nouveau (Glasgow Style) architecture which I was lucky enough to have seen in the 1970s. Both interior & exterior were wonderfully distinctive.

Unfortunately, it was badly damaged by fire on 23 May 2014. Then, if that wasn't bad enough, destroyed by a 2nd fire on 15 June 2018, only 8 days after Mackintosh's birthday (7 June 1868). Little more than a burnt-out shell remains. Will it rise again like the proverbial Phoenix?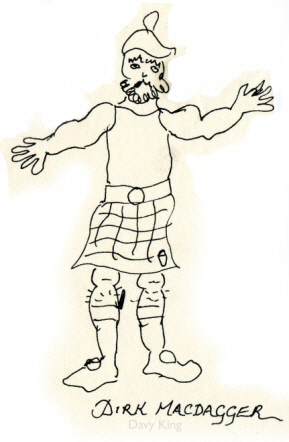 It's just that I lived in Edinburgh!
PS - July 2005, approximately 16 years (what chronological symmetry, see above!) after I left the place, I went back to Edinburgh for a wee visit. The very next day, I was arrested (wrongfully, I insist) during the anti-G8 Carnival there. Welcome back indeed!