Yes, come travel-ogling
as RAVING REPORTER Davy King
roves potters about the WORLD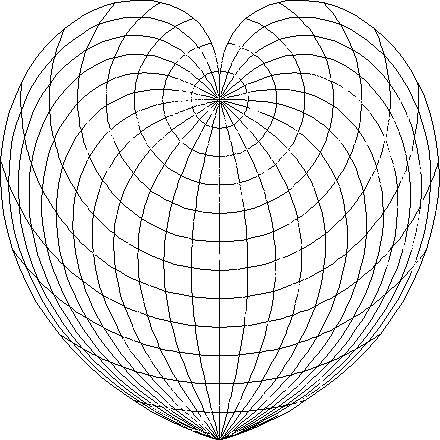 in search of
ultimate thrills
the HOLY GRAIL
something to say
Terra Incognita need hold no terror for the intrepid explorer....
peripatetic prose & pictures
Wackier than Wicker
Kookier than Cooke
what the critics might say:

a slightly skewed new view for the 21st century, tongue-in-cheek travelogue, & some mildly diverting digressions from formulaic genre clichés, all dressed up in the first-person persona of an anti-heroic culture-shock jock...
calling all publishers/ broadcasters
(or anyone who'd like to sponsor my next trip/commission an article or three)

Davy King

can provide made-to-measure sexy text to satisfy that wanderlust

(in another cunning disguise!)

Have

passport,

will

travel

(blatant self-promotion & why not?)

davyking.com
take your time to explore...

Farthest reaches of the Universe...
'words my truant guides with you strange journeys...' (Beckett, How It Is)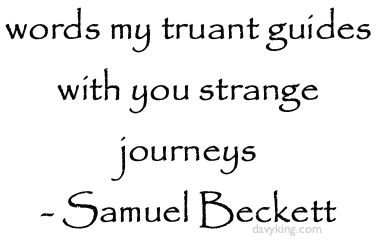 Music: The Beatles - Magical Mystery Tour
[NB to hear embedded sound enable audio in your browser]
PS - by the way, here is a map of Utopia, printed in the book of the same name by Thomas More:
Utopiae insulae forma (edition 1516)

"As long as there is property, and while money is the standard of all things, I cannot think that a nation can be governed either justly or happily; not justly, because the best things will fall to the share of the worst men; nor happily, because all things will be divided among a few (and even these are not in all respects happy), the rest being left to the absolutely miserable."


"A conspiracy of the rich, who on pretence of managing the public only pursue their private ends, and devise all the ways and arts they can find out; first that they may, without danger, preserve all that they have so ill acquired, and then that they may engage the poor to toil and labor for them at so low rates as possible, and oppress them as they please."

"The source of happiness is much disputed, among all people, in Utopia."

Utopia, Thomas More, 1516
What is YOUR version of Utopia? Then & there? Or here & now?
Or, how about NUTOPIA: "Citizenship of the country can be obtained by declaration of your awareness of NUTOPIA. NUTOPIA has no land, no boundaries, no passports, only people. NUTOPIA has no laws other than cosmic. All people of NUTOPIA are ambassadors of the country." (John Lennon, 1973)
next stop dystopia

MAGICAL MYSTERY TOUR

long strange journey

detours galore

couldn't really

ask for more